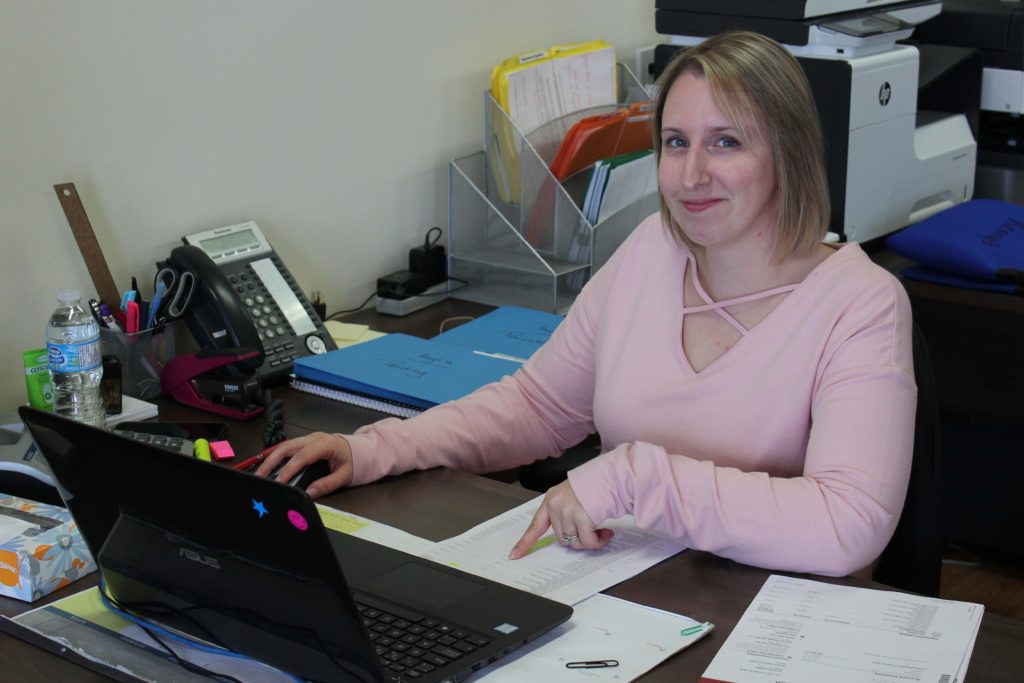 Kayla Desjardins
I am a mom of 3 and the wife of a fire fighter. I am a local Ottawa Valley girl who settled in Eganville in 2010. After graduating from Algonquin College in 2009 with a diploma in Office Administration – Executive, I worked in a few different fields while trying to figure out what I was most interested in. In the spring of 2017, after a 5 year stint at a local resort, I decided that it was bookkeeping that really caught my attention.
I then began my journey of obtaining my Bookkeeping Certificate from Algonquin College through online studies as I continued to work full-time. In August of 2018, I joined the team at Ledger Lady as I was wrapping up my final course with Algonquin College to earn that certificate. I am currently a member of the Certified Professional Bookkeepers of Canada at an Apprentice level as I work towards obtaining my CPB (Certified Professional Bookkeeper) designation.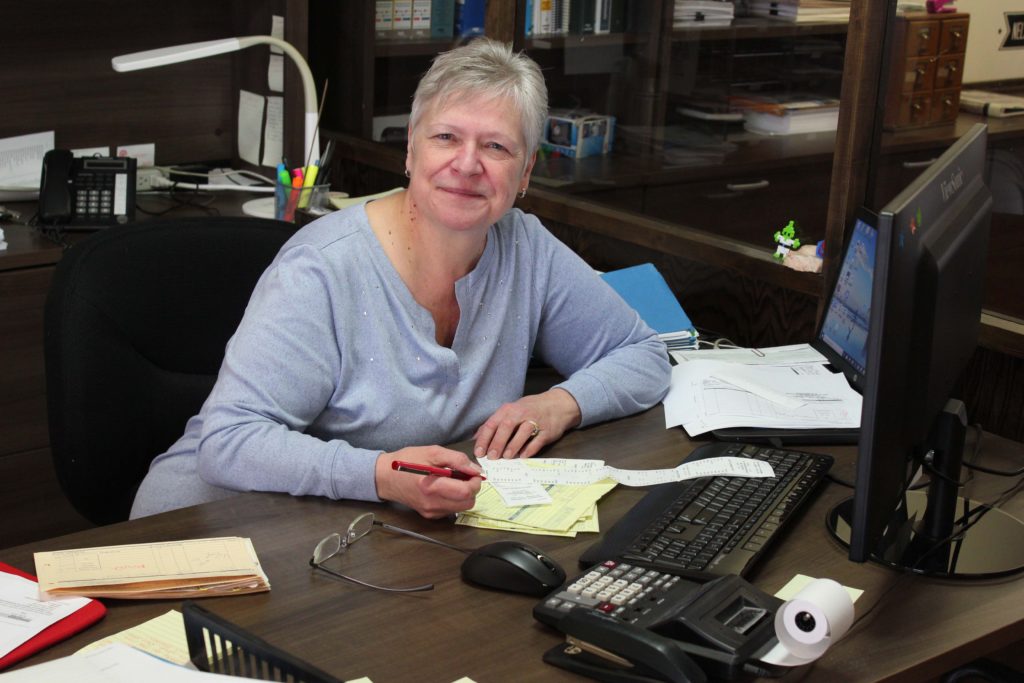 Donna Duffin
I have been with Ledger Lady Inc, full time, since a career change from Social Service work in 2014. Since then, I have earned a Certificate in Bookkeeping with honours from Algonquin College though online studies while continuing to work full time and raise our family of four. I am a member of the Certified Professional Bookkeepers of Canada and have my CPB (Certified Professional Bookkeeper) designation. As a CPB, we are required to complete Continuing Education Credits each year to maintain our designation which means that we continue to develop our skills and knowledge in our chosen field.
I also bring a background in the retail industry and social services field to the Ledger Lady group of bookkeepers. Small business is in my blood as my parents were, and siblings continue to be entrepreneurs and I personally, currently help my husband run his small business here in the Ottawa Valley. As I develop more and more professionally, I look forward to helping other small businesses flourish.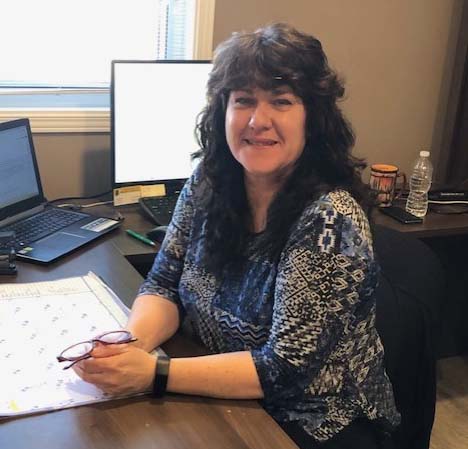 Kim Schultz
I'm a Carleton graduate, bringing over 30 years of experience in the financial service and retail sectors. My interest in accounting/bookkeeping was fostered while employed in various positions at Revenue Canada, an Independent Grocer chain and an Ottawa based financial services firm.
Wishing to find employment closer to home and expand my knowledge in the accounting/bookkeeping field, I completed the Payroll Compliance Practitioner (PCP) designation in 2014 and started bookkeeping locally thereafter. Continuing with my studies, I completed a Small Business Accounting program, received a Bookkeeping diploma and obtained the CPB designation in 2021. I joined Ledger Lady on a part time basis in 2016 and transitioned to full time shortly afterwards. It's been a rewarding career and I'm proud to be a member of such a talented and dedicated team of professionals.
Outside of work, my spouse and I are kept busy raising our young family who are all actively involved in competitive sports. When not chauffeuring the kids, I enjoy movies, gardening or just relaxing with a good book.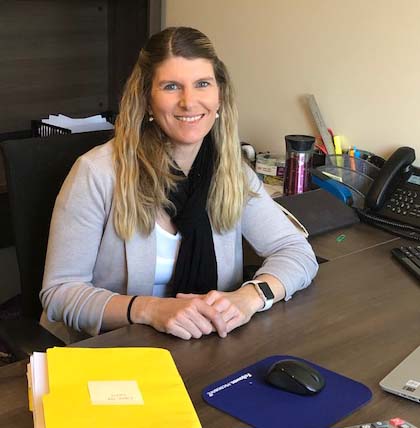 Louise Ball
Originally from New Zealand, I started an Accounting Career in 2000, working in Chartered Accounting firms while completing a Bachelor of Business Studies Degree with an Accountancy Major. During this time, I also began competing in Whitewater Kayaking at a high level which brought me to the Ottawa Valley for the first time in 2006. For the next 14 years, I continued my Accounting career while living the summer dream, spending half the year in Canada and half in New Zealand so that I could travel, train and compete year-round. Amongst a long list of international events, I competed in 3 World Championship events, 2 of which were held on the wonderful and local Ottawa river. Throughout my professional career, I have also worked in various Management Accounting roles, provided Bookkeeping services, managed my own Outdoor Guiding business, taught Accounting and Interpersonal Relations at Algonquin College, as well as a myriad of other roles. As a result of undertaking a variety of roles, I have gained experience with many industries and Accounting procedures and software. In 2017, I started a family with my Canadian husband. We now have 2 kids and have decided to make this amazing area our permanent home, winters and all. I am excited to have joined the team at Ledger Lady to continue my career and passion with this supportive and talented team.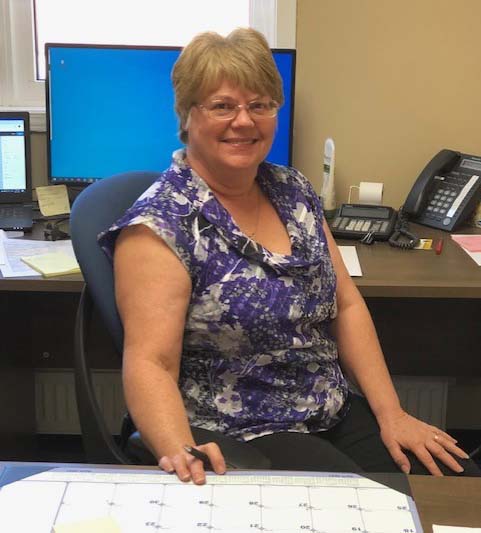 Jackie Daniels
I have always had a love for numbers and growing up, I assisted with the bookkeeping for the family business. I worked full-time all my life, while raising a family. Working in accounting departments for various construction companies, not-for-profit entities, hotels, and large and small manufacturing firms throughout the Ottawa Valley proved to be rewarding and honed my bookkeeping skillset. My detail-loving personality fits perfectly with my career in bookkeeping.
When I retired, I found new hobbies to keep myself busy but I missed working and jumped at the opportunity when a position became available at Ledger Lady Inc. I joined the Ledger Lady team in September 2020 as a data entry clerk. It is a joy working with a great team of professional bookkeepers.
I volunteered with the Renfrew County St. John Ambulance for over twenty-two years with an accumulation of over 22,000 volunteer hours. As a Medical First Responder, I volunteered throughout Renfrew County at fairs, festivals, sporting events, and assisted at Provincial and National first-aid competitions. When Renfrew County SJA started the Therapy Dog Program, I knew I had to give it a try and was able to volunteer as a Therapy Dog Handler at Bonnechere Manor in Renfrew. It was a pleasure to see the smiles on the seniors faces when we entered their rooms.
In my off hours, I enjoy my beautiful grandchildren, gardening, and developing my flower beds.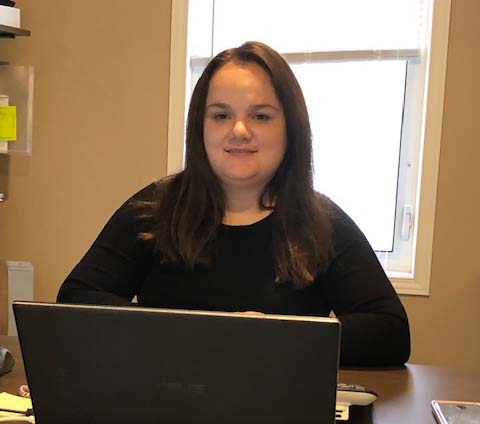 Jennifer Daniels
I have always had a passion and affinity for the intricate workings of business. In 2014, I decided to transition careers and went back to school for Executive Business Administration. While studying, I realized that I not only had a love for bookkeeping, but I excelled in it as well. I graduated at the top of my class and received the Business Distinction award for Willis College in early 2015 and immediately became submersed in financial management for the non-profit and charity sector. My specialty became managing financials for national and international non-profits and charities. My skill set involved full-cycle bookkeeping, consulting with boards on their financial health, managing their financial resources, budgeting, and advising on compliance with the Charities Directorate, CRA and Not-for-Profit Act. In early 2020, I was eager to broaden my skillset and experience to work with for profit entities as well and transitioned to the Ledger Lady team. Since then, I have been able to bring new insight and ideas to assist clients in streamlining some of their financial practices and have added another layer of experience to our team. I have grown and deepened my knowledge and skillset by being in an office of exceptional bookkeepers that always have knowledge and a kindred passion of bookkeeping to share. It has been an amazing experience to be surrounded by colleagues of various skillsets and experiences where we can always tap into each other's specialties and wisdom.
Outside of work life, I am a wife and mom. Our family loves hockey, animals, camping, and being outdoors. I have a love for volunteering and giving back to the community I live in. You will regularly find me volunteering with animal rescues or as an evaluator for the Renfrew County Therapy Dog Program.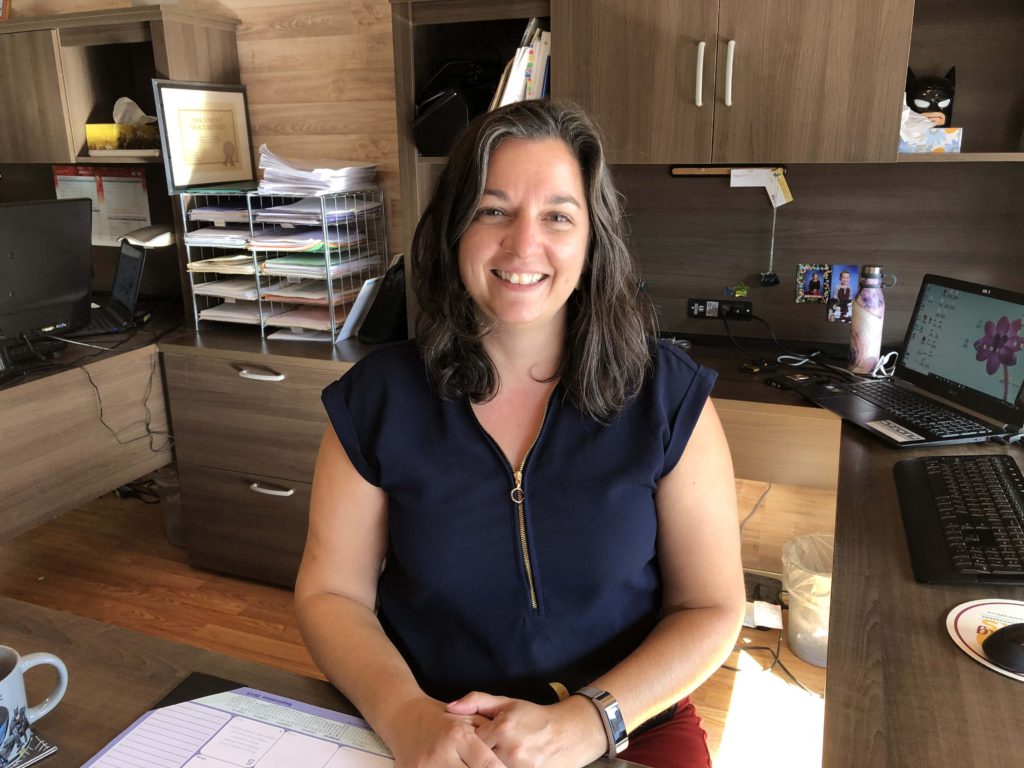 Holly Malone
While in college for small business management, I fell in love with bookkeeping. When the opportunity presented itself to go back to school a few years ago, I knew it was time to take the Business Accounting Program and follow what I knew to be the correct path for me. Since graduating with honors in 2015, I have had the opportunity to work in the field and gain experience and knowledge from professionals in the industry.
When I started my employment with Ledger Lady in 2017, I knew it was where I was meant to be.  In September of that year, I became a Certified Professional Bookkeeper and a member of the Institute of Professional Bookkeepers of Canada.  In September of 2018, I had the honour of becoming Judy's partner which has been very rewarding in these early stages.  I look forward to assisting in the growth of such a great company.  I have in-depth knowledge of Sage 50 and have been SBCA (Sage Business Cloud Accounting), QBO (Quickbooks Online), Hubdoc and Receipt Bank certified.  I have a passion for what I do and take pride in providing the level of service that our clients depend on.
As I step into my new role as owner of Ledger Lady, I do so with confidence. Our team is educated, talented and knowledgeable and I am confident in their abilities to provide services that our clients depend on. We have also had an incredible mentor in Judy. She has trained and molded us all into proficient bookkeepers along with encouraging us to always be continuing our education. She has always Inspired us to do better and we will continue to uphold the values she instilled in us all.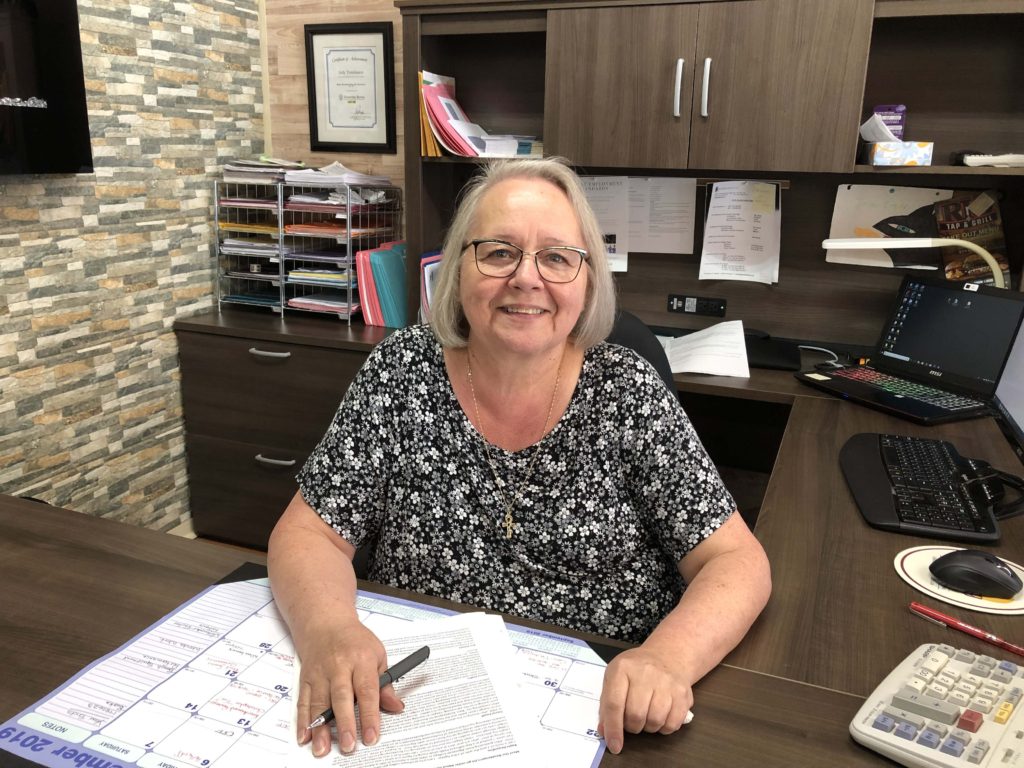 Judy Tomlinson (Retired)
I started my bookkeeping service in 2001 as an opportunity to continue my passion of working with entrepreneurs. Having owned my own retail business for 15 years, it just seemed natural to continue to work in an entrepreneurial industry. I love working with numbers and love helping businesses with great bookkeeping services. I have continually upgraded my skills to offer the best service I can to my clients.
Early in my career, I became a Sage partner to offer my customers an improved service with one of the best accounting software programs available. Years ago, I achieved my CPB (Certified Professional Bookkeeper) designation through the Institute of Professional Bookkeepers of Canada (now CPB Canada). Our firm is also experienced with Quickbooks Desktop as well as SBCA (Sage Business Cloud Accounting), QBO (Quickbooks Online), Hubdocs and Receipt Bank for those of you who prefer an online experience.
From running my own business and working with so many other small companies, experience has taught me how important it is to know your financial position and to be able to rely on the people tasked with maintaining your finances. A smart team is necessary to building a strong business. I love being part of that team and helping business owners improve their business with positive financial advice and assistance.
As I move to the next stage of my life – enjoying my retirement, I am sad to leave the "Best Team and Clients Ever" but I am extremely pleased that I have found my successor within my own staff. I know that I will be leaving our clients with a very competent and knowledgeable team, led by an extremely capable, talented, and personable director. I could not have asked for a better person to take over my business. Holly will lead our team into the future and continue delivering the best possible financial services for your business.
Our Staff Photos